Attention: Business Owners, Sole Proprietors, Freelancers & Contractors...
EVERYTHING About your business finances stressing you out?
Take The Easy, Clear Path To Confidently Conquer Your Business Finances YOURSELF
EVEN IF You Have ZERO Accounting or Tax Experience
Business Freedom Formula walks sole proprietors with or without LLCs (single-member LLCs), freelancers and independent contractors making less than $200,000 annually step-by-step through EXACTLY how to organize and master their business finances from A to Z.

Because, the truth is...
If You Don't Know What You Don't Know...

About Managing Your Business Finances,
The IRS and State Could Be Getting Thousands of YOUR Dollars!
Let Me Guess – You Love Your Business, But You DON'T Love Managing The Financial Side Of Things...
You wear all the hats in your business...
Empty space, drag to resize
For the most part, you don't mind.
But when it comes to finances, EVERYTHING seems like a foreign language. Suddenly, you feel as if you're in high school math being introduced to calculus all over again.
And while you're the expert in your biz when it comes to the services you provide, you feel underqualified and underequipped to run the financial side of your biz.
The truth is...
You're not even sure where to start.
Hi, I'm Rose Lulis...
Meet the instructor
I've been teaching business owners for the last 14+ years how to make sense of their business finances and save money.

I've watched business owners try to do it all themselves and then live with frustration (and fear), because they never quite get everything right.

I'm about to show you how to confidently take charge of your business finances, even if you're a new business owner with no accounting and tax experience.



It's not enough to just "get ready" for tax season.
Taxes and preparing for them aren't a once-a-year thing. If you want to do everything right, organize an automated and effective accounting system, properly deduct business expenses, maintain the required records and not overpay taxes, then you need to start now!
As The Business Owner, It's Your Job To Figure It All Out... Right?
You're doing everything you can to make sure you...
Grow Your Business
You have big dreams and goals, and you want to see your business grow. You know you're going to need more financial expertise than you have now.
Become Financially Secure
You want to take good care of your family, enjoy life, and plan for retirement, but you're not sure how to start looking towards the future.
Avoid Paying Too Much in Taxes
You feel like you have no control over what your tax bill will be. You live in fear that you'll be slapped with a huge bill you can't pay.
Follow Trustworthy Advice
There's no shortage of information out there … and that's part of the problem. You're not sure what's good information and what's not, and you don't want to waste your time on what's not.
Keep The Books Balanced
Keeping up with the day-to-day financials plays a big part in understanding your finances and planning for tax season. You're doing your best, but you're not sure you're doing it right.
Make Wise Financial Decisions
Can you afford to hire an employee? Upgrade your equipment? How much should you be putting back for taxes? You're not ready to hire an accountant or bookkeeper, and you're determined to DIY it.
YOU CAN DO ALL THAT!
Master EVERYTHING For Your Business Finances
With Confidence & In Less Time Than You Think, Even If...
👉 You don't have an accounting system in place. Or maybe you do, but it looks more like a complete horror show playing out daily on repeat instead of an organized, trackable system.
👉 You don't know your available cash, taxable profit or how much to pay yourself. You check your bank balance constantly, because your books either don't exist or are way behind.
👉 You don't have any tax or accounting background. You're a highly educated, successful, and articulate business owner. Your lack of a strong financial foundation leaves you with zero confidence and zilch in terms of knowledge on subjects like tax deductions.

👉 You dread tax season. It's a problem you've been avoiding, so you're behind and confused about your profit and taxes. Every time you try to understand "tax-ese" jargon, it feels like trying to understand a foreign language.

👉 You don't make estimated tax payments throughout the year. This makes things worse come tax time for sole proprietors, because you pay more taxes on business net income than certain other businesses, like S corps.
👉 You feel fearful, anxious, stressed, and confused. You wish you knew whether or not you're "doing it right". You'd give anything for a little clarity and peace of mind right about now. The thought of an audit is enough to make you want to barf because you know you wouldn't be ready.
This is the fastest, easiest, most comprehensive and beginner-friendly path to financial clarity.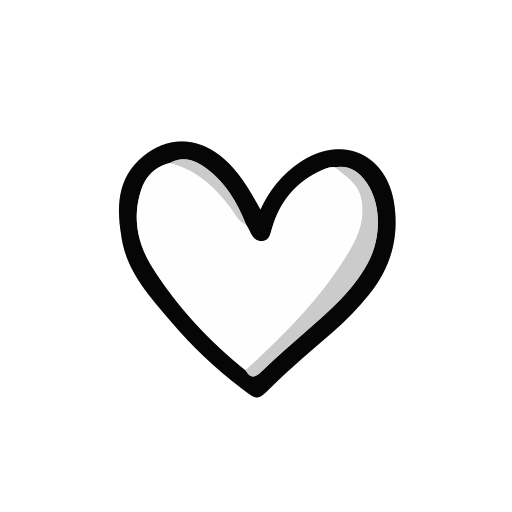 100% Money Back Guarantee
If you complete the entire training and feel like you didn't receive value of at least 10x what you paid, I'll refund 100% of your money back.

That's right. All you need to do is e-mail me your receipt with the title, "Refund Please" and I'll refund your money with zero hassle.
Created with